FOUR SEASONS PLACE KUALA LUMPUR
A Legendary Name.
A Landmark Address.
Four Seasons Place Kuala Lumpur promises to set new standards for prestige, luxury and service. Its majestic 65-storey tower elegantly combines a legendary name with a landmark address. It further signifies the recognition of Kuala Lumpur as a dynamic and truly international 21st century metropolis – a world-class brand in a world-class city.
In the Heart of a World Class City
Situated in the city's famed Golden Triangle, Four Seasons Place Kuala Lumpur is a stunning new addition to the city's most exclusive neighborhood.
From designer shopping to five-star dining and a skyline of architectural wonders, this iconic 65-storey tower blends in seamlessly, to epitomize the pinnacle of Kuala Lumpur living.
Offering the ideal destination for a primary or secondary residence, Malaysia's attractions are as diverse as its multicultural population. From rain forests, tropical beaches and paradise islands, to modern cities, state-of-the-art transportation, and a stable government, Malaysia is truly a world of wonders.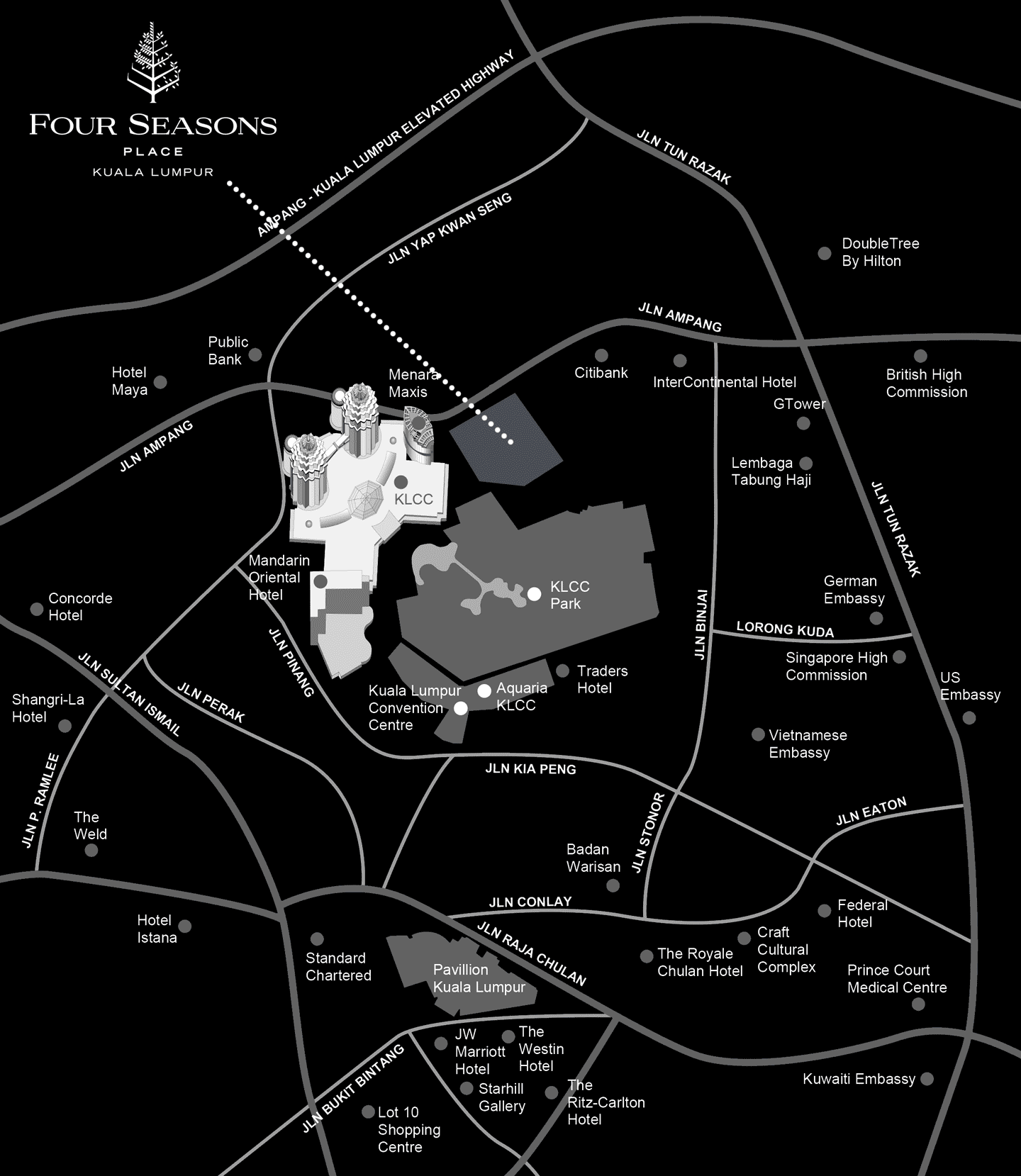 SHOPPES @ FOUR SEASONS PLACE
Unrivalled Retail.
The Four Seasons Place experience includes yet another thrilling dimension. Occupying six floors of the tower, a stunning atrium mall will offer a unique retail experience, with designer boutiques, speciality stores and premium food and beverage outlets. Complementing the landmark KLCC, Malaysia's largest and busiest shopping center, it promises to be the new shopping magnet for the city's elite.